About
With increased globalization and evolution of commerce and trade across international borders, knowing a foreign language fluently will always add to your personality. Both national & international companies are exclusively searching for employees with a global outlook, that includes knowing languages that will help us and in turn, the respected company to gain global outreach. Keeping this in mind, we have come up with an exclusive language institution that will support all to gain confidence and compatibility on the global platform.
Thus, introducing SNU School of International Languages, an initiative by Sister Nivedita University, part of the renowned educational conglomerate of Techno India Group with a vision of fulfilling the social and economic need for an advanced and experienced foreign language institution that will assist everyone and their dreams to gain limitless momentum.
Headed by Professor Subir Dhar, former Director of the School of Languages and Culture, Rabindra Bharati University (RBU), the SNU School of International Languages offer specially designed courses for those already in employment, aspiring professionals, or students wishing to acquire a foreign-language skill to add an extra attraction in their resume, and also for anyone wishing to read / write / talk in a non-Indian language.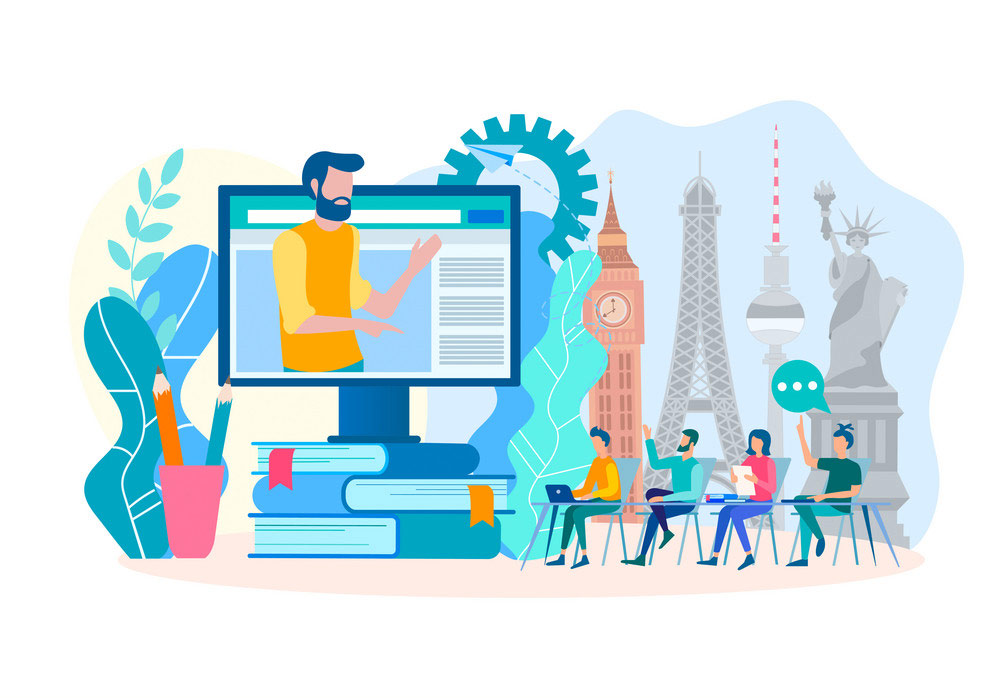 SPECIAL
FEATURES
Trained and experienced faculty
Handpicked, popular foreign languages
Modern technological teaching aids
Learner-friendly curriculum
Convenient class days and timings / Weekend Classes
Provision of Language-learning materials
Peaceful and hassle-free educational environment
Digital learning, advanced infrastructure.
Certificate in Foreign Language
(Beginners)
| Languages offered | Duration | Fees Indian Students | Fees Foreign Students | Eligibility Criteria | Class Days |
| --- | --- | --- | --- | --- | --- |
| Japanese | 100 Hrs/Six months | INR 7500 (Admission fees INR 500+7000) | $125 (Admission fees $8+117) USD | Passed/Appeared in 10 + 2 (Stream: Science/Arts/Commerce) (Minimum Marks Required 50%) | (Two days in a Week between 4:00 to 6:00 pm) or Any week day, Saturday (6:00 Pm to 8:00 Pm) depending on the convenience of the learners. |
| Chinese | 100 Hrs/Six months | INR 7500 (Admission fees INR 500+7000) | $125 (Admission fees $8+117) USD | Passed/Appeared in 10 + 2 (Stream: Science/Arts/Commerce) (Minimum Marks Required 50%) | (Two days in a Week between 4:00 to 6:00 pm) or Any week day, Saturday (6:00 Pm to 8:00 Pm) depending on the convenience of the learners. |
| French | 100 Hrs/Six months | INR 7500 (Admission fees INR 500+7000) | $125 (Admission fees $8+117) USD | Passed/Appeared in 10 + 2 (Stream: Science/Arts/Commerce) (Minimum Marks Required 50%) | (Two days in a Week between 4:00 to 6:00 pm) or Any week day, Saturday (6:00 Pm to 8:00 Pm) depending on the convenience of the learners. |
| Spanish | 100 Hrs/Six months | INR 7500 (Admission fees INR 500+7000) | $125 (Admission fees $8+117) USD | Passed/Appeared in 10 + 2 (Stream: Science/Arts/Commerce) (Minimum Marks Required 50%) | (Two days in a Week between 4:00 to 6:00 pm) or Any week day, Saturday (6:00 Pm to 8:00 Pm) depending on the convenience of the learners. |
| German | 100 Hrs/Six months | INR 7500 (Admission fees INR 500+7000) | $125 (Admission fees $8+117) USD | Passed/Appeared in 10 + 2 (Stream: Science/Arts/Commerce) (Minimum Marks Required 50%) | (Two days in a Week between 4:00 to 6:00 pm) or Any week day, Saturday (6:00 Pm to 8:00 Pm) depending on the convenience of the learners. |
| Esperanto | 100 Hrs/Six months | INR 7500 (Admission fees INR 500+7000) | $125 (Admission fees $8+117) USD | Passed/Appeared in 10 + 2 (Stream: Science/Arts/Commerce) (Minimum Marks Required 50%) | (Two days in a Week between 4:00 to 6:00 pm) or Any week day, Saturday (6:00 Pm to 8:00 Pm) depending on the convenience of the learners. |