The School of law of Sister Nivedita University is entirely focused on imparting legal education to the students covering all branches of law. This school deserves its strength and ethos from the qualified and dedicated faculty. The institution has the unique and proud privilege of intimate association with prominent legal professionals as Visiting Faculties. Lectures, workshops and discussions are part of the activities of the School of law along with simulation exercises such as moot court exercises, debates, research writing, mentored seminars and drafting workshops which help in strengthening the confidence of the students and make them industry-ready. This school of law fulfills its objectives of training not just with the assistance of the finest of the legal practitioners but also by nurturing professionals and thinkers in every sphere of society.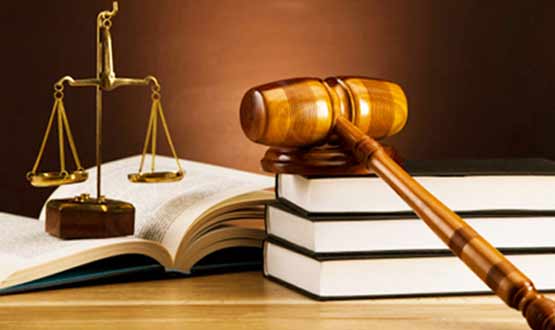 VISION :
To turn out of its portals legally competent human resource excelling both in academics and values.
To produce students who would become true legal professionals and who would contribute to the profession, community and the nation as first class citizens.
To make the students leaders in their chosen profession with a sense of commitment, social responsibility, and high moral values.
MISSION :
To provide the youth with the best opportunities and environment for higher education and enable them to attain the highest levels of academic excellence.
To enable students to develop themselves as intellectually alive, morally upright, socially responsible citizens with a positive attitude, ever ready for continuous personal and professional growth.
To inculcate a sense of true professionalism among the students and make them self-reliant.
To foster a close working relationship between the academia, judiciary, legal professionals and the Government for the betterment of the society.
ACADEMICS:
Teaching method : Teaching - learning process ensures that students acquire knowledge in the respective fields thoroughly. The Faculty Members not only keep the students abreast of the recent developments in the legal world but also involve them in research based learning.
Problem solving, Mock Trial, Moot Court, Research Writing, Case study, Active and Experimental learning, Court Visit and innovative mechanisms using the latest technological tools are used in the teaching learning process.
The School of Law at SNU strives to inculcate in every student a sense of responsibility towards society and respect for human life besides developing in them the highest standard of professional behaviour and personal integrity.
| Courses | Years | Semester | Eligibility Criteria | Marks Required |
| --- | --- | --- | --- | --- |
| LLB | 3 | 6 | Passed/Appeared in any 3 Years UG course | As per BCI norms |
| LLM | 2 | 4 | Passed LLB or equivalent | As per BCI norms |
| BA LLB (Hons.) | 5 | 10 | Passed/Appeared in 10 + 2 (Stream: Any Stream) | As per BCI norms |
| BBA LLB (Hons.) | 5 | 10 | Passed/Appeared in 10 + 2 (Stream: Any Stream) | As per BCI norms |
| B.Com LLB (Hons.) | 5 | 10 | Passed/Appeared in 10 + 2 (Stream: Any Stream) | As per BCI norms |
Prof. (Dr.) Debashree Mukherjee

Head of Department of Law

B.Sc.(H), LL.M., Ph. D. (Law)

Experience:
Teaching experience: over 18 yrs.; Practicing experience: over 6 yrs. (Hon'ble High Court at Calcutta and State Administrative Tribunal)

Debashree Mukherjee has completed her Ph. D. in Law from the University of Burdwan. She has been awarded Gold Medals at both PG and UG levels. and is the recipient of the Saroj Mazumdar Medal by the University for her consistent academic performance. She has over eighteen years of teaching experience at both UG and PG levels and six years of experience in practicing at the Hon'ble High Court at Kolkata and at the West Bengal State Administrative Tribunal. She has published over twenty articles in edited volumes and various Law Journals and edited books on various aspects of Law. Her research interest areas include Environmental Law, Human Rights, International Law and International Relations.

Prof. Ananya Chatterjee

Assistant Professor, Department of Law

LL.M from Calcutta University (Hazra Campus) with 1ST class
B.A LL.B (Hons.) from S.K Acharya Institute of law (University of Kalyani) with 1st class

Six years of teaching experience as an Assistant Prof. of law at different colleges/universities From past 1 year working as an academic counsellor of admission team ( Dept. of law) at Sister Nivedita University. 1 year experience in court practice

Presented paper in various International and national seminars, conferences etc.

3 publications in recognized journals on labour law, environmental law, & Constitution of India

Engaged with an NGO called 'Karmakutir' for the development of women and underprivileged children.

Prof. Somanjana Dutta Chattakhandi

Assistant Professor, Department of Law

Qualified State Eligibility Test

LL.M from Department of LAW (Hazra Campus) University of Calcutta with 1st Class.
1st Class 1st in B.A LL.B (Hons.) from S.K Acharya Institute of Law, University of Kalyani

6 years of teaching experience and 1 year working experience in LPO

3 Publications in recognized Journals

Prof. Rina S. Kumar

Assistant Professor, Department of Law

LLM , Pune University
P.G. Dip in PM&IR, Annamalai University.
LLB, Mumbai University.
B Com. Mumbai University.
Practiced as Advocate for 7 years in Jharkhand High Court,
Served as a Lecturer (fulltime) for 3 years at Department of Commerce, SIES College of Arts, Science and Commerce, Nerul, Navi Mumbai. Also worked at the department of Management Studies and Financial Marketing as visiting lecturer in the same institution.

asif iqbal shah

Assistant Professor in Law Grade-II

B.A,LL.B (Hons), LL.M, Ph.D (Submitted)

Academic Experience: More than 6 years

A Graduate in Law from the Department of Law, University of Calcutta, always take up initiatives to work in a challenging atmosphere, where he can contribute significantly and bring recognition to his work. He has been instrumental in enhancing his legal skills through various internships at Law Firms, NGOs and senior Advocates even while pursuing his Graduation. Having his Masters in Law (LL.M) with specialization in Tort & Crime from the same Department, he has been privileged to have worked with Hon'ble Justice Indira Banerjee at the Appellate Side of Calcutta High Court as her Legal Researcher. Till date he has more than six years of teaching experience in various law Colleges/Universities. Alongside he has been an ardent researcher in the field of Penology and Criminal Justice Administration and has published articles in SCOPUS indexed Journals from Australia, London and Malaysia. He has recently submitted his Ph.D thesis at KIIT Law School, KIIT University, Bhubaneswar and awaiting his degree. He has joined the Department of Law, Sister Nivedita University as an Assistant Professor Grade-II from 15th October, 2020.

Mrs. Aindrila Bag

Guest Faculty, Department of Law

LL.M from KIIT School of Law, KIIT University, Odisha

B.A.LL.B (Hons.) from S.K. Acharya Institute of Law, Kalyani University, West Bengal.

Worked as Assistant Professor of Law (Full Time) for 01 year 09 months in Midnapore Law College, West Bengal.

Worked as Legal Associate in AAA Insolvency Professionals LLP, Kolkata for 01 year.

Practiced in Hooghly Dist. Judges Court for more than 2 years.

Attended TRAINING PROGRAMME ON INTERNATIONAL HUMANITARIAN LAW – in association with ICRC Regional Delegation, New Delhi and Odisha State Bar Council at KIIT School of Law, KIIT University, Bhubaneswar

Miss Srijani Ghosh

Guest Faculty, Department of Law

LL.M. from O. P. Jindal Global University (Corporate and Financial Law Policy)

B.A.LL.B. from Calcutta University under Jogesh Chandra Chaudhuri Law College

Practiced Law at High Court of Calcutta for 1 year

Worked in a Corporate Law Firm for 1 year

Guest Faculty at George School Law