School of Media Communications Fine Arts & Design
School of Media Communications Fine Arts & Design
School of Media Communications, Fine Arts & Design is the unique combination of passion for creativity, nurturing talents and providing the best opportunities for the learners to achieve their dream careers.
Department of Mass Communication & Journalism is a center of innovation-- with contemporary facilities like SNU Radio, SNU TV, SNU Studio, MAC Labs, Newsroom and others, our professors provide hands-on training to set our students apart from the rest.
Under the Department of Fine Arts & Design, with industry partner Arts Acre, shape your enthusiasm to learn color theory, design, fashion, art and culture and explore perfect opportunities for a bright career to make a mark in field of creativity.
Department of Performing Arts is a temple for enthusiasts in dance, drama, singing among other creative talents. A degree in Performing Arts will assist in polishing the creativity & talent of the learners and make them industry-ready for some of the best career possibilities.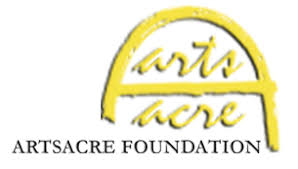 the industry partner for the Department of Fine Arts & Design
| Courses | Years | Semester | Eligibility Criteria | Marks Required |
| --- | --- | --- | --- | --- |
| B.A. (Hons.) in Mass Communication & Journalism | 3 | 6 | Passed/Appeared in 10 + 2 (Stream: Any Stream) | 50% |
| M.A. in Mass Communication & Journalism | 2 | 4 | B.A. (Hons.) in English/ B.A. (Hons.) in Mass Communication & Journalism | 50% |
| B. Des. | 4 | 8 | Passed/Appeared in 10 + 2 (Stream: Any Stream) | 50% |
| B.Sc - Fashion Design | 3 | 6 | Passed/Appeared in 10 + 2 (Stream: Any Stream) | 50% |
| BFA | 4 | 8 | Passed/Appeared in 10 + 2 (Stream: Any Stream) | 50% |
| MFA | 2 | 4 | Passed/Appeared BFA or equivalent exam | 50% |
| BA ( Hons) in Performing Arts | 3 | 6 | Passed/Appeared in 10 + 2 (Stream: Any Stream) | 50% |
PROF. BUROSHIVA DASGUPTA

DIRECTOR, SCHOOL OF MEDIA COMMUNICATIONS, ARTS & DESIGN

Founder Editor, Global Media Journal, India Edition

Formerly, Mentor Karnavati Univerity, Unitedworld School of Liberal Arts & Mass Communications, Gujarat

Formerly, Professor/Director NSHM Institute of Media and Design (NIMD), Kolkata

Formerly, Professor/Director Manipal Institute of Communication Karnataka, India.

Formerly, Resident Editor, Financial Express, Kolkata

Buroshiva Dasgupta has been a practising journalist for over 25 years in the media in various capacities. He worked in major Indian newspaper groups like The Statesman, The Times of India (The Economic Times), The Indian Express (The Financial Express)
While still a practising journalist, he has engaged himself in teaching media as a visiting faculty member to universities of Calcutta, Jadavpur and Visva Bharati in the eastern Indian state of West Bengal for more than fifteen years.
He has been a Visiting Professor and the Course Coordinator of Development Communication at IDSK, Calcutta University. He has taught Development Communication at IIMC, Dhenkanal, Orissa. He has been a Member, Board of Media Studies of Burdwan and North Bengal Universities. He has conducted several of UGC's orientation courses on research methodology and on media issues for college & university teachers. He taught at Asmara University, East Africa and was the Professor/Director of Manipal Institute of Communication, Karnataka. He has also been the Professor/Director of NSHM Institute of Media & Design of West Bengal University of Technology till January 2017.He mentored USLM of Karnavati University, Gujarat and he was Professor, Brainware University Kolkata.
He did his research work on New Media and New Poetics: the changing interface and was awarded PhD from the University of Calcutta. He is a PhD guide at Utkal and Sister Nivedita Universities. He has written several books and both research and journalistic articles. His latest work is a book chapter on 'India's Media Education –In Need of a Total Overhaul' in Journalism and Journalism Education in Developing Countries, published by Nuremberg & Wilhelmshaven, Germany.
Buroshiva is the founding editor of the Indian Edition of the refereed media online magazine Global Media Journal that is published from more than 12 countries of the world.

Prof. Minal Pareek

Head of Department of Mass Communication & Journalism

Prof. Pareek has a remarkable 12 years of experience as a Journalist with AajTak News Channel and 25 years of theatre experience with Rangakarmee theatre group. She also has academic experience of 5 years at Amity University, 2 years (Ongoing) as HOD at Sister Nivedita University, International Visitor Leadership Program (IVLP) & ford Fellowship. Her specialisation lies in TV Production, Film Making, Theatre Arts, Fashion Communication with her domain area lying in Broadcast Journalism & International Relations.

Prof. Saikat Majumdar

Assistant Professor, Department of Mass Communication & Journalism

Prof. Majumdar's domain area lies in Electronic Media with specialisation in Television Journalism. He has an industry experience of 18 years and academic experience of 5 years at Amity University, NSHM, Sister Nivedita University (Ongoing) and also 15 years as visiting / guest faculty member.

Prof. Jhumur Datta Gupta

Assistant Professor, Department of Mass Communication & Journalism

Prof. Datta Gupta's domain area lies in Broadcast Journalism with specialisation in TV Journalism, and Script Writing. She has an industry experience of 13 years as a Journalist, associated with ETV, News 18, Kolkata TV. She also has an academic experience of 2 years (ongoing) as a faculty member of Sister Nivedita University, and visiting faculty at Roopkala Kendra (Development Communication).

Prof. Satyajit Samanta

Assistant Professor, Department of Mass Communication & Journalism

Prof. Samanta's domain area lies in Advertising, Event Management, Graphic Designing, Film Making, Photography, Cinematography & Editing with specialisation in Advertising, PR, Events & Graphic Designing. He has an industry experience of 5 years as a Creative Director & Media Manager in MTV Rodies X2, Kiff, Fifa U-17 World Cup, AIFF - Hero I-League, BPC India Pvt.Ltd.& Feature Films. His academic experience includes 1 year as Guest Lecturer at Institute Of Management Study & 2 years (ongoing) as a Faculty at Sister Nivedita University.

Prof. Namashish Sharma

Media Technical Support & Faculty, Department of Mass Communication & Journalism

Prof. Sharma's domain area lies in Audio & Video Production, A/V Integration, Live Setup & Support, Guest Relations, PCR He has an industry experience of 4 years in Community Radio Broadcasting, 1 year in Broadcast Television industry, 1 year in Events as Technical Executive and Client Servicing with an academic experience of 3 Months as Community Radio Outreach Trainer and 8 months (ongoing) at Sister Nivedita University.

Prof. Joydeep Mukherjee

B.Tech (IT), MBA (Symbiosis Institute of Media and Communication)
Visiting Faculty, Department of Mass Communication & Journalism

Prof. Mukherjee's domain area lies in Advertising and Public Relations with specialisation in Marketing, Research, Brand Management, AD/PR. He has an industry experience of 11 years with KANTAR IMRB and GfK Mode in Client Servicing, Business Consulting, NBD, Thought leadership and team management with academic experience of 1 year (ongoing) as a Visiting Faculty at Sister Nivedita University, Guest faculty in ISBM, SIMC (Market Research).

Prof. Suman Chakraborty

Visiting Faculty, Department of Mass Communication & Journalism

Prof. Chakraborty's domain area lies in Writing, Editing and Publishing with specialisation in Critical and Editorial Writing, Literature and Visual Arts, New Media. He has industry experience as the Founder & Executive Editor, Roman Books (Kolkata & London) and Founder and Director, Compass Institute (Kolkata) with an academic experience as Former Visiting Lecturer, De Montfort University, UK, Former Visiting Lecturer, University of Derby, UK (Partly British Council Funded Indo-UK Collaboration), Masters from University of Glasgow, UK and Guest Faculty at Sister Nivedita University for 2 years (ongoing).

Prof. Atashi Bhattacharya

Visiting Faculty, Department of Mass Communication & Journalism

Prof. Bhattacharya has domain area in Mass Communication, Media Laws and Ethics and Anchoring with specialisation in Film Studies, Communication Theories & Cultural Studies. She has industry experience of 1 year as an English Presenter at All India Radio (Kolkata) with an academic experience of 9 years as a SACT at Surendranath College for Women (ongoing) & 2 years as a Guest Faculty at Sister Nivedita University (ongoing).

Prof. Arindam Basu

Visiting Faculty, Department Of Mass Communication & Journalism

Prof. Basu's domain area lies in New Media, Advertising and PR with specialisation in Reporting, New Media content development, Advertising and PR. He has an industry experience of over 15 years in Journalism with UNI, News X, Sports Illustrated, as the Founder-Director of boutique white collar PR Agency Carpe Diem Communique Pvt. Ltd. with an academic experience as Visiting Lecturer at Calcutta University, Visva Bharati, Women's College, Sister Nivedita University among others with a combined experience of a decade.

Prof. Soma Bhowmik

TEACHER-IN-CHARGE, DEPARTMENT OF FINE ARTS & DESIGN

Qualifications:
Bachelors Degree and Masters Degree in History of Art from Visva Bharati University, Santiniketan

Academic Experience:
Honourable Director of ArtsAcre Foundation Editor of Art Fact Monthly Journal Former Assistant Editor of Art East magazine Former Art History teacher of Amity University Former Curator of Emami Art Gallery Former Art teacher of Vantage Residential School, Dehradun

Prof. Sanghamitra Mukherjee

Assistant Professor, Department of Applied art

Qualifications: B.ED in Fine Arts from Institute of Education (PG) for Women, University of Burdwan Master of Fine Arts (M.F.A)- Graphic Design from Rabindra Bharti University (R.B.U.), Kolkata Bachelor of Visual Arts (B.V.A)-Graphic Design from Govt. College of Art & Craft, University of Calcutta Bachelor of Arts (BA) from Serampore College, University of Calcutta

Academic Experience:
Sister Nivedita University as Assistant Professor in the Department of Fine Arts and Design Explore International School, Jamier Beria, Singur as PRT-Art Govt. Training College, Chawk Bazar, Hooghly as Guest Lecturer Pearl Enterprises, Park Street, Kolkata as Graphic Designer Internship at 'The Statesman House', Kolkata Daffodil English Medium School as Assistant Teacher, Baidyabati, Hooghly

Prof. Kaushik Halder

Assistant Professor, Department of Sculpture, School of Fine Arts and Design

Qualifications:
MFA in Sculpture, Kala Bhavana, Visva Bharati University, Santiniketan BFA in Sculpture, Rabindra Bharati University, Kolkata B.A. (Pass) in Arts, University of Kalyani

Academic Experience:
Assistant Professor in Fine Arts, Sofia Memorial B.Ed. College, Farakka Integrated Training Programme , National Balbhavan, New Delhi. Junior Fellowship in Sculpture, Center For Culture Resources and Training, Ministry of Culture, Govt. of India, New Delhi.

Prof. Dasarath Das

Assistant Professor, Printmaking, School of Fine Arts and Design

Qualifications:
M.F.A. in Printmaking, Govt. College of Arts and Crafts, Kolkata B.F.A. in Printmaking, Indian College of Arts and Craftsmanship, Rabindra Bharati University

Academic Experience:
Assistant Professor, Printmaking, School of Fine Arts and Design, Sister Nivedita University, Kolkata Former Assistant Professor of Fine Arts, Nabadiganta College of Education, West Bengal Former Assistant Teacher of Fine Arts, South Point High School, Kolkata Former Assistant Teacher of Fine Arts, Barisha Silpara Art Society, Kolkata Former Assistant Professor of Fine Arts, Vidyasagar Primary Teachers Training Institute, West Bengal

Mr. Santayan Sengupta

Teacher, B .Des. School of Fine Arts & Design

Qualifications:
M. Des, Industrial Design, NID

Academic Experience:
Taught design courses at NID Ahd. BES Kolkata, JDBI Kolkata Advisor with Pearl Academy, Kolkata.

Prof. Meenakshi Sengupta

Assistant Professor, Department of Painting, School of Fine arts and Design

Qualifications:
Pursuing Ph.D at Kala Bhavana, Visva Bharati University, Santiniketan Masters of Fine Arts from Faculty of Fine Arts, MSU, Baroda, Gujarat Bachelor of Fine Arts from Govt. College of Art & Craft, University of Calcutta, Kolkata

Academic/Field Experience:
Seminar and workshop at Reth Festival, Jaisalmer, Rajasthan Workshop with students of RLV college, Tripunithura, Kerala Visiting Artist at South Asian Institute, Harvard University at Cambridge, Massachusetts, USA Gallery Artist at Sakshi Gallery, Mumbai Represented by Gallery Maskara, Mumbai Two solo shows "Flavour Chart" at gallery Maskara and "Some-body, Any-body, No- Body" at Sakshi Salon