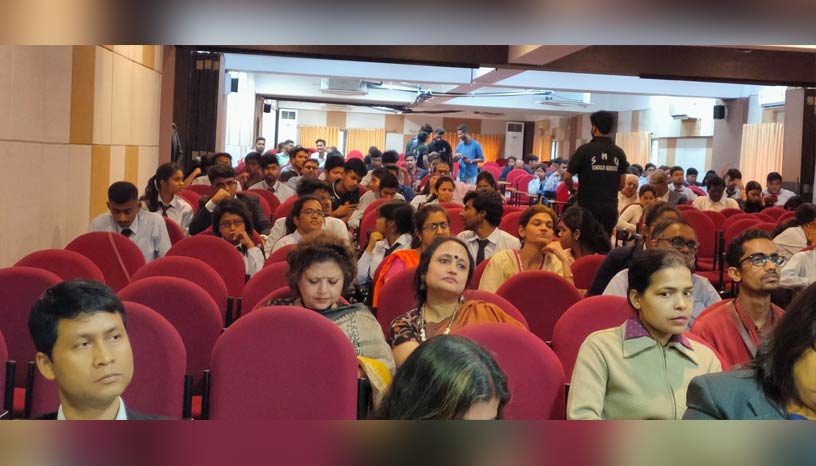 In celebration of Management Day at SNU, Calcutta Management Association (CMA) organized a discussion on 'Winning in the Digital Age' in the presence of Prof. Dhrubajyoti Chattopadhyay, VC, Sister Nivedita University as the Chief Guest with Amitava Dutta, President, CMA & Director, CMI, conducting the entire session.
The speaker panel consisted of dignitaries from various backgrounds including, Mr. Suresh Menon, VP & GM—Eastern Region, TCS, Prof. Indranil Bose, Institute of Management, Calcutta, Prof. Saikat Maitra, VC, MAKAUT, Ms. Preeyam Budhia, President, Business Development, Patton Group and Prof. Santanu Ray, Director, SNU as the moderator for the session.
The session opened up new ideas for being successful in this digital age, which motivated the audience and specially the students who enjoyed this enriching experience the most.
Tuesday, February 25, 2020
SNU campus, New Town