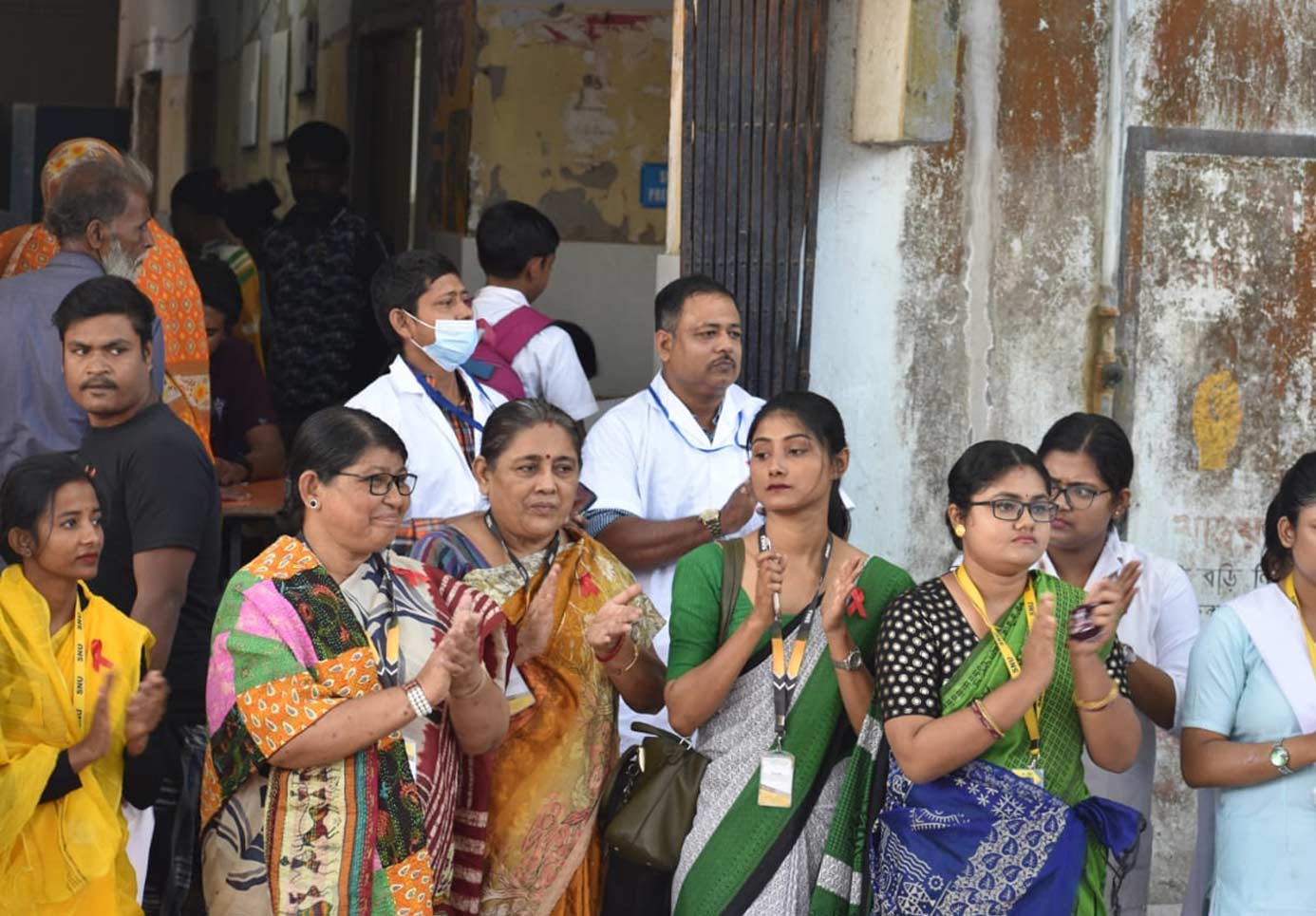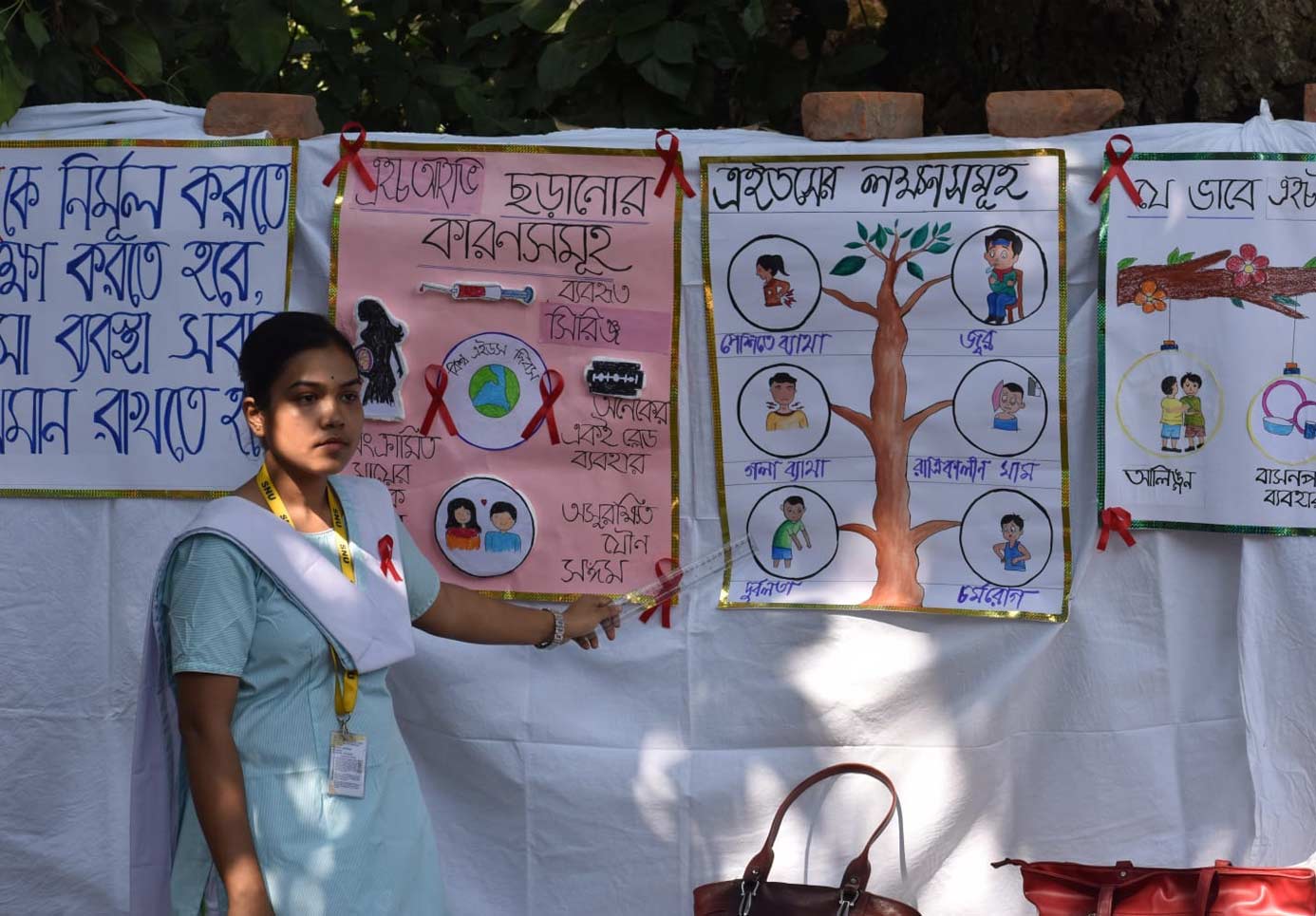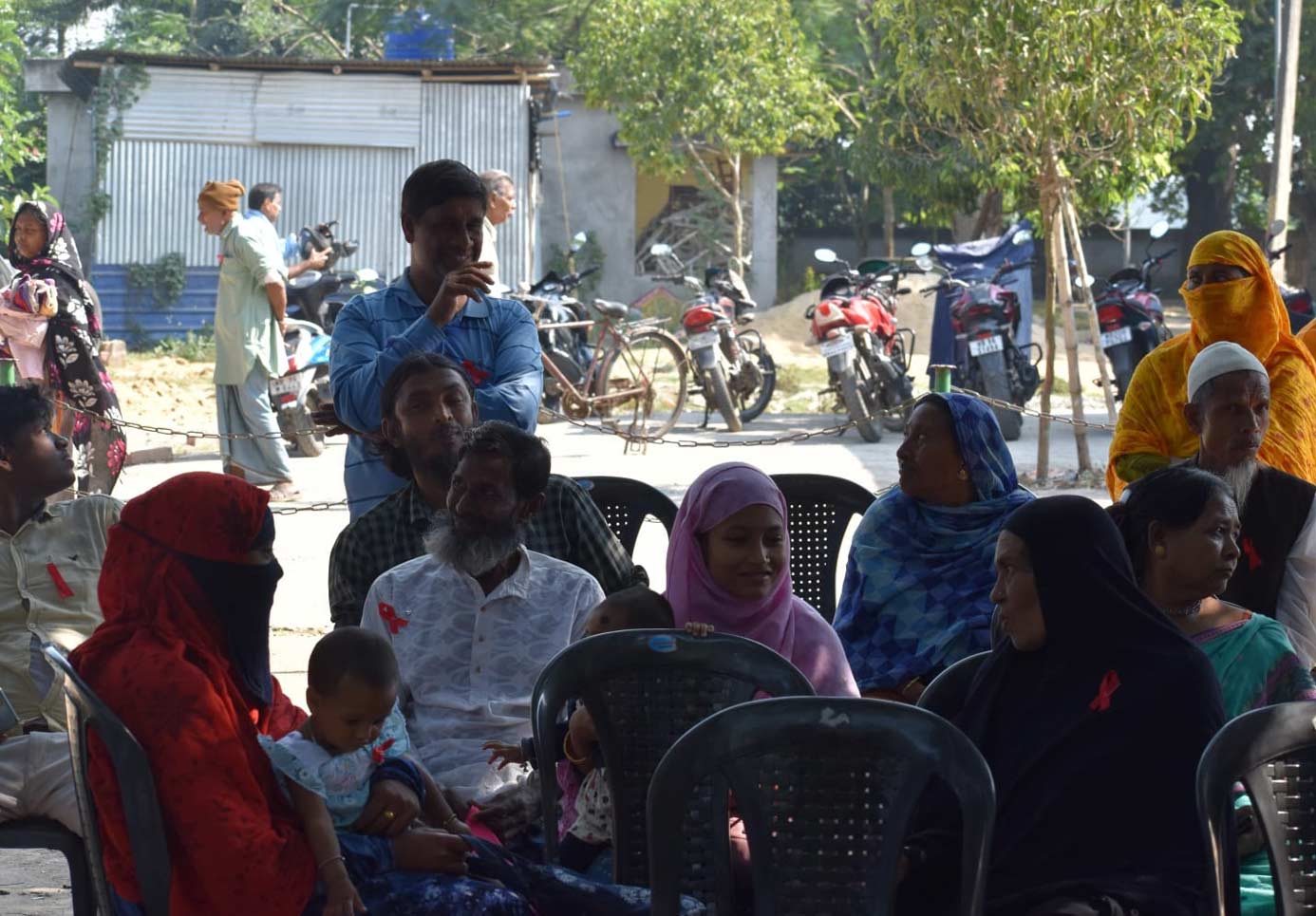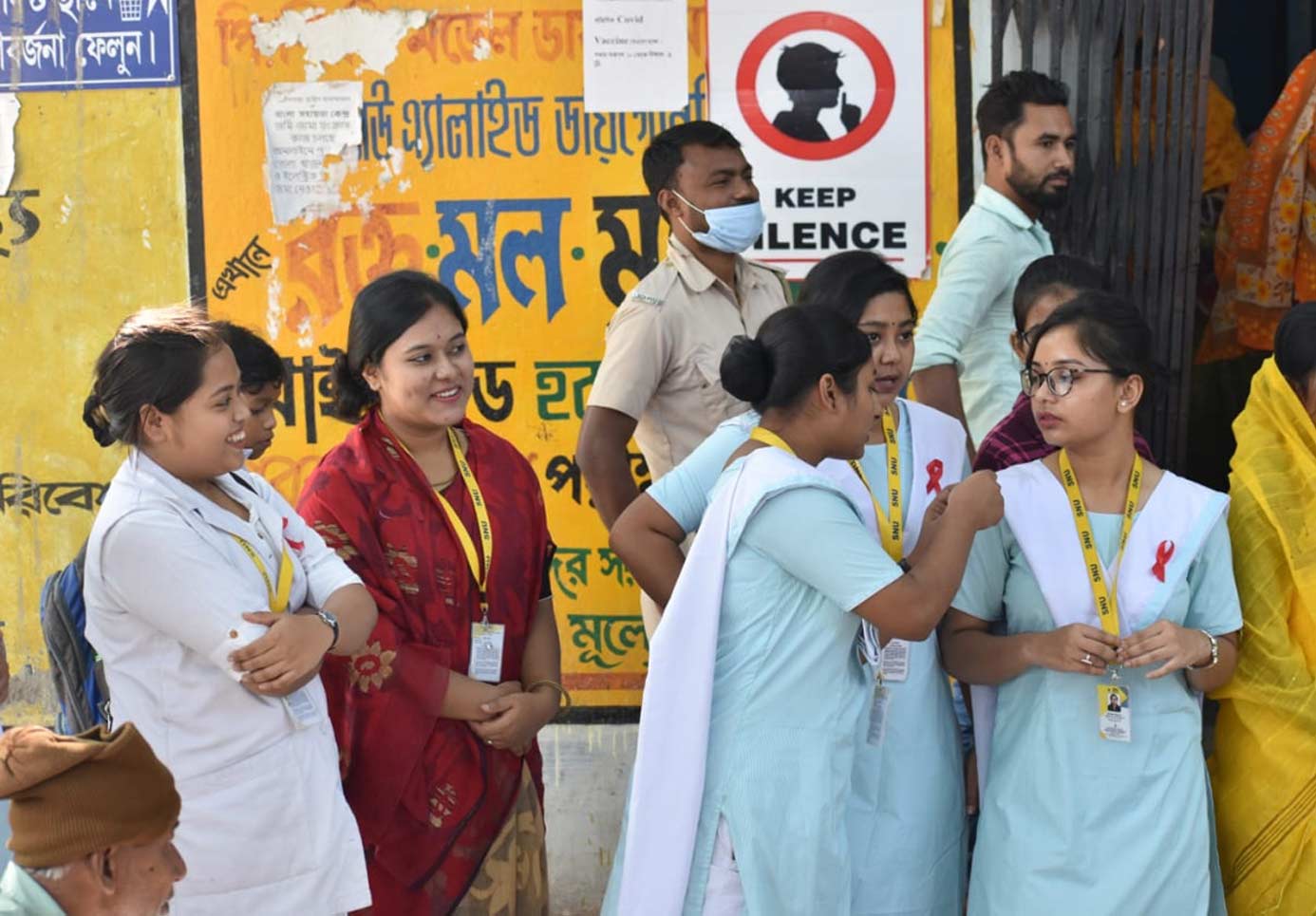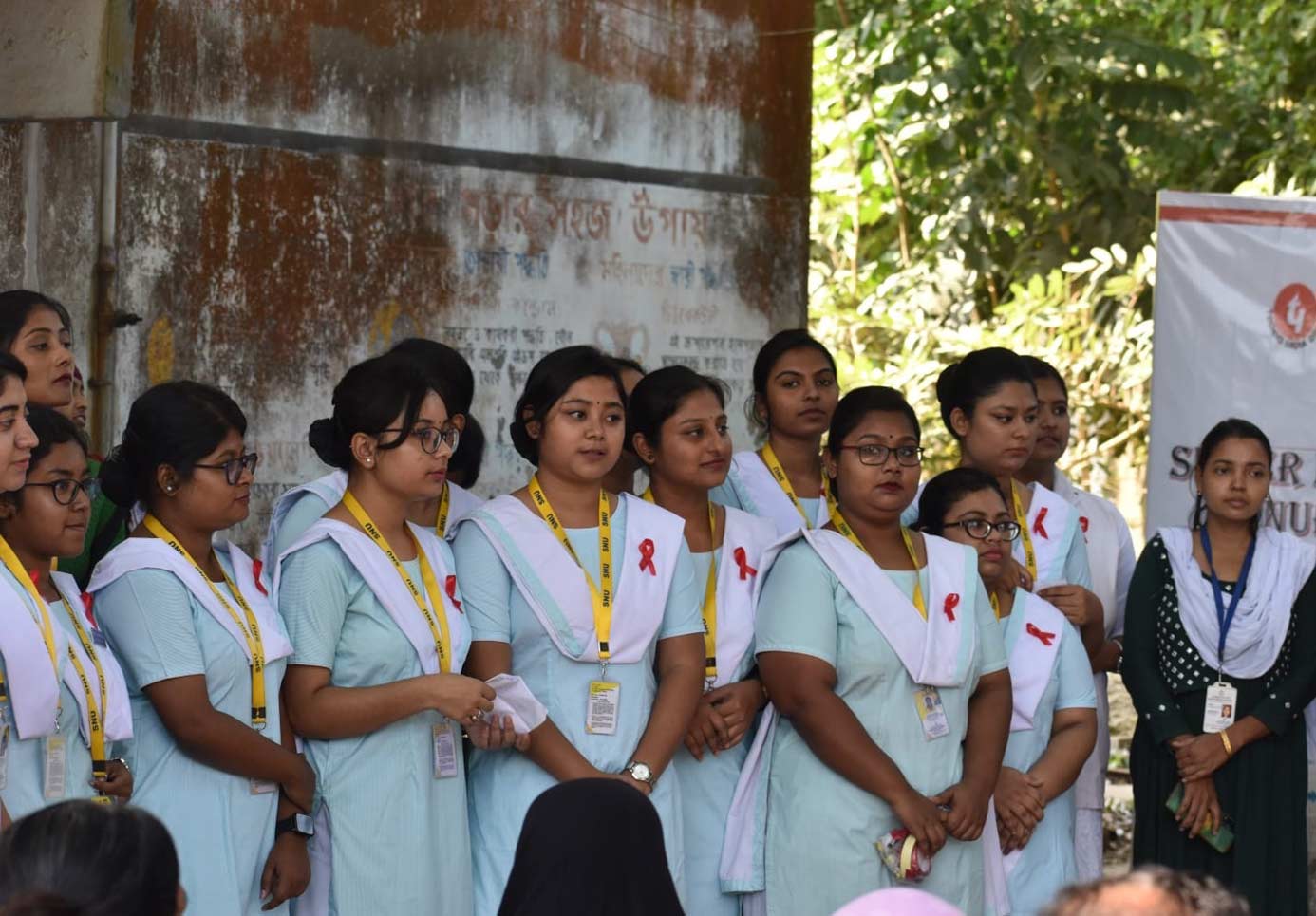 Bsc Nursing 4th year students of Sister Nivedita University Nursing Institute batch of 2019-2023 are celebrating world AIDS Day in Jirangacha BPHC at 11.00am.Today our activities are:
1.Inauguration song by our fellow mates "amra ei biswer buke gorbo rong mohol"
2.Inauguration speech by our fellow mate regarding the program to be performed and welcomed the dignitaries present there.
BMOH sir was requested to unfold this year's theme for AIDS days putting ourselves to the test: achieving equity to end HIV".
3.BMOH sir gave speech on AIDS and it's prevention with special emphasize on thus year's theme.
4.A role play presented in front of community to make people aware about the disease and how to prevent that in community level .
5.Health Education provided to the community people regarding prevention,diet,misconceptions,causes and various signs and symptoms of HIV virus and make community aware of that.
6.Later on a quize session was developed to assess their knowledge and interpret how effective the health education was.
7.Last but not the least an ending song was presented by our classmates"we shall over come"
8.At the final ending of our program, a token of thanks giving was organised for all the community people for their cooperation.They are gifted with small gifts and are thanked for arriving and participating in the programme.
Thursday, December 1, 2022
Jirangacha BPHC